EZ-TAP™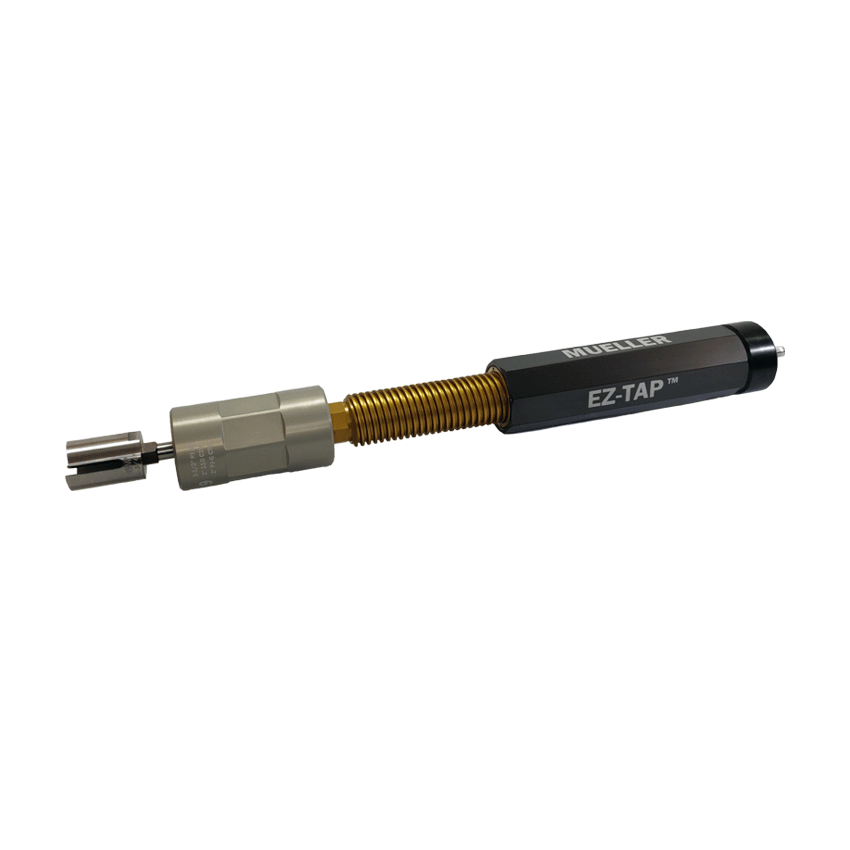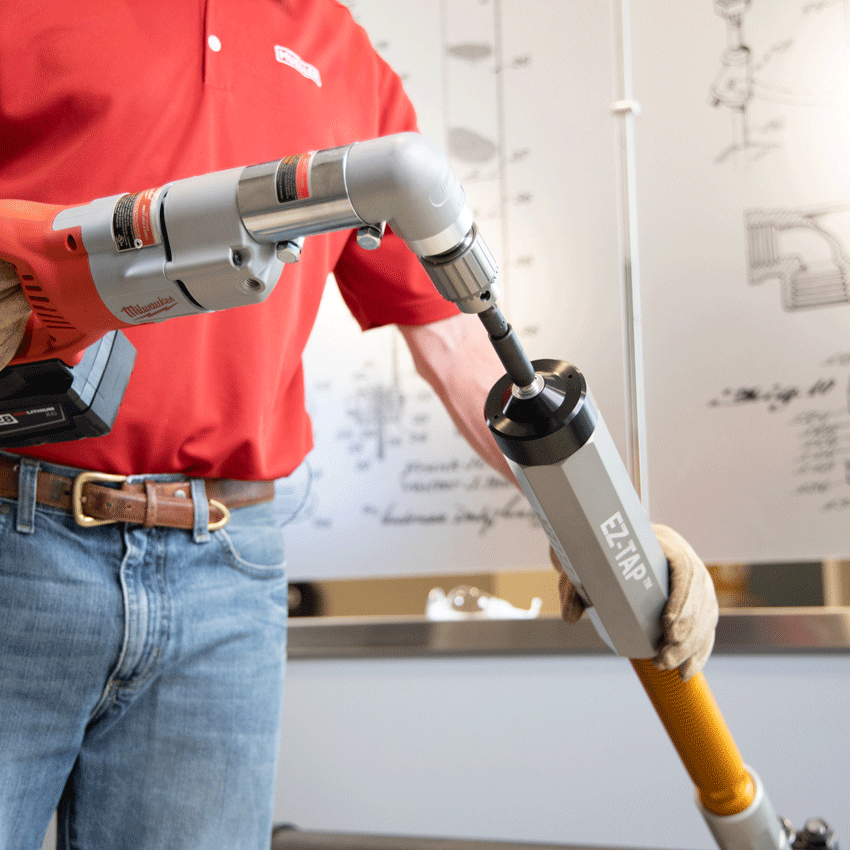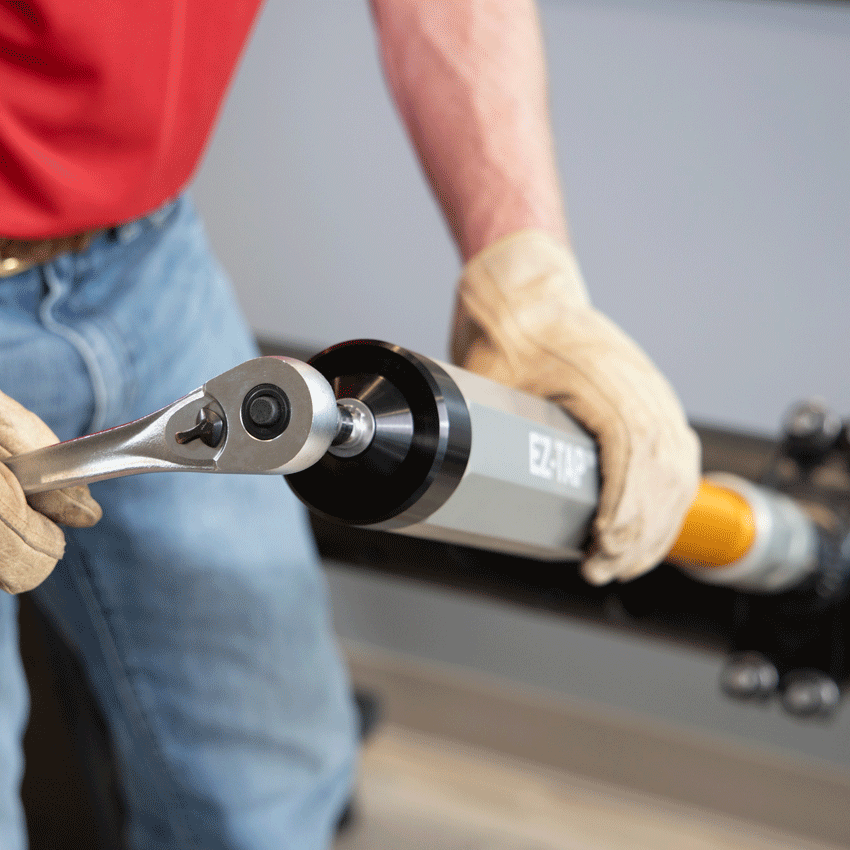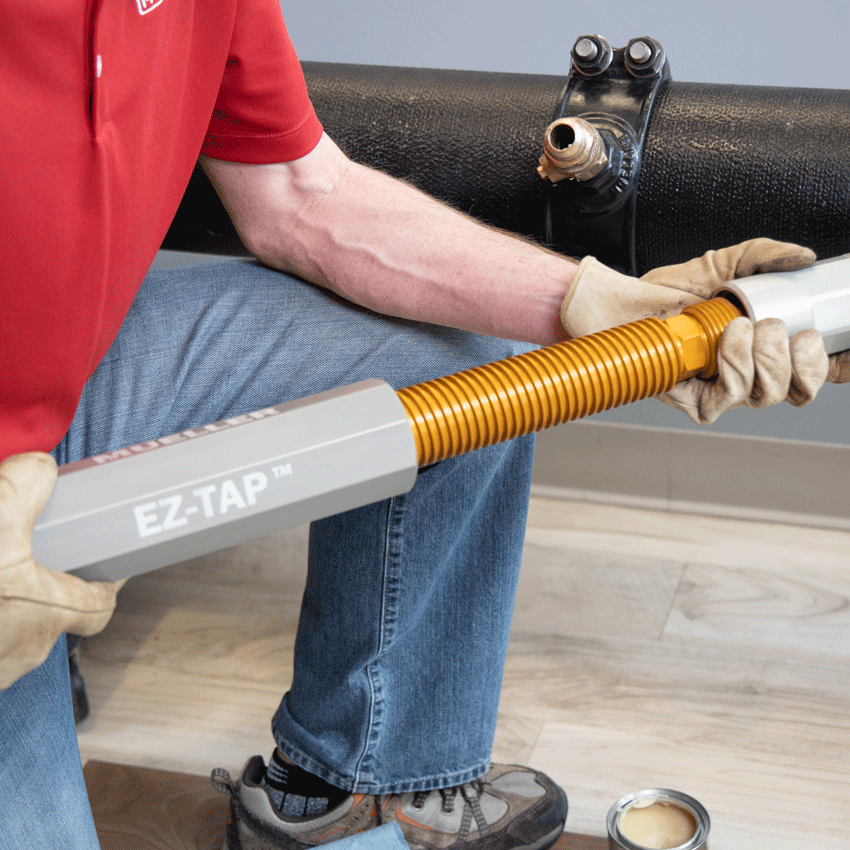 EZ-TAP™
The compact and lightweight EZ-TAP™ drilling machine, designed specifically for water taps, is primarily used with service saddles and corporation stops up to 2" thanks to its 9-1/2" travel and 300 psi working pressure. It is now easier to make service connections on mains with or without pressure. 
Available with two kit options - The Machine Kit, designed for ¾" and 1" corporation stops, and the Large Diameter Kit, designed for 1-¼", 1-½", and 2" corporation stops.
Features and Benefits: 
Safe to Use - Water pressure is controlled by machine throughout the entire drilling process
9 ½" of Travel - Performs ¾" – 2" tap through corporation stops and service saddles
Dual Start Threads - Duel start ACME threads for quick, precise, and smooth operation 
High Working Pressure - Up to 300 psig working pressure
Ease of Use - Lightweight and ergonomic design
Hand or Power Operation - Can be operated using a standard socket1 or off-the-shelf cordless angle drill2
Low Maintenance - Oil and Iron infused bronze bearing system for long life and low maintenance
¹ Operator should consult Uni-Bell or Plastic Pipe Institute for cuts on PVC and HDPE pipe. 
² Operator should only use one of the three recommended drills: Makita XAD03PT, DeWalt DCD470X1, or Milwaukee Super Hawg 2809-22.
Resources: